Home

/

Virtual Christmas Festival 2020 is now available on DVD
Virtual Christmas Festival 2020 is now available on DVD
2 December 2020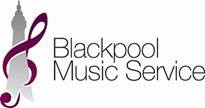 For the last 18 years Blackpool Music Service and local schools have celebrated Christmas together at the Winter Gardens, Tower Ballroom and Pleasure Beach. This has provided great excitement, performances and some wonderful memories over the years.
This year, as with most things, the pandemic has proved challenging for the Christmas Festival and so it was decided that a virtual event would take place as cancelling Christmas was not on Blackpool Music Service's list!
After choosing the music, preparing the arrangements, backing-tracks and making hundreds of recordings, the edited DVD is finally ready and showcases the high standard of Blackpool's young instrumentalists and their impressive skills.
There are performances from all Blackpool high schools, two of three Blackpool special schools, more than two-thirds of primary schools, eight Lancashire schools and instrumentalists from five further education national orchestras and bands. The programme consists of Christmas carols, songs, instrumental arrangements and fun items with which to celebrate Christmas.
The DVD is available to purchase from Blackpool Music Service. Please email michelle.reynolds@blackpool.gov.uk or call 01253 476767 for further details.
This year the price of the DVD has been reduced to £7; if any profits are made they will be donated to charity.