Robotics Club
25 November 2020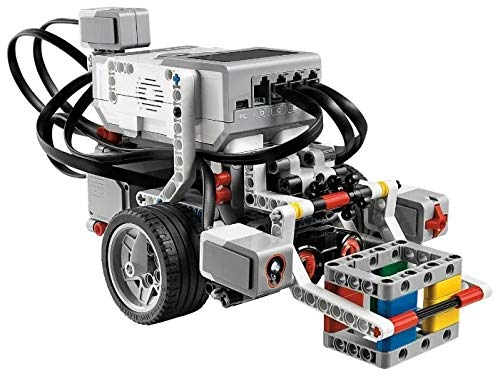 Yesterday saw the return of our after-school Robotics Club for Year 7 held by Miss Plancke in the Science Department. Each student uses a Lego Mindstorms Education EV3 set to research, design, plan, implement and present their own solution to a contemporary engineering problem.
The club is not just about having fun whilst learning, it's linked to the EEP Robotics Challenge which is a curriculum-linked programme that sees students (11 to 14s) working together in teams to solve real-world engineering, technology and computing challenges. Students learn how to build, program and control autonomous LEGO robots to complete a series of short, exciting missions.

Students using the Lego Mindstorms Education EV3 kits and iPads to construct their creations
Miss Plancke said, "I'm hoping that this club will open up potential new career ideas for the students that they might not have thought about before and that the challenges will help put their school learning into context with real-life situations. And, of course, to have a lot of fun along the way!"
Robotics Club takes place every Tuesday, 2.30pm - 3.30pm, in B14 for Year 7. If you are interested please see Miss Plancke for more details.

Harley starts by selecting the pieces he needs to build his robot