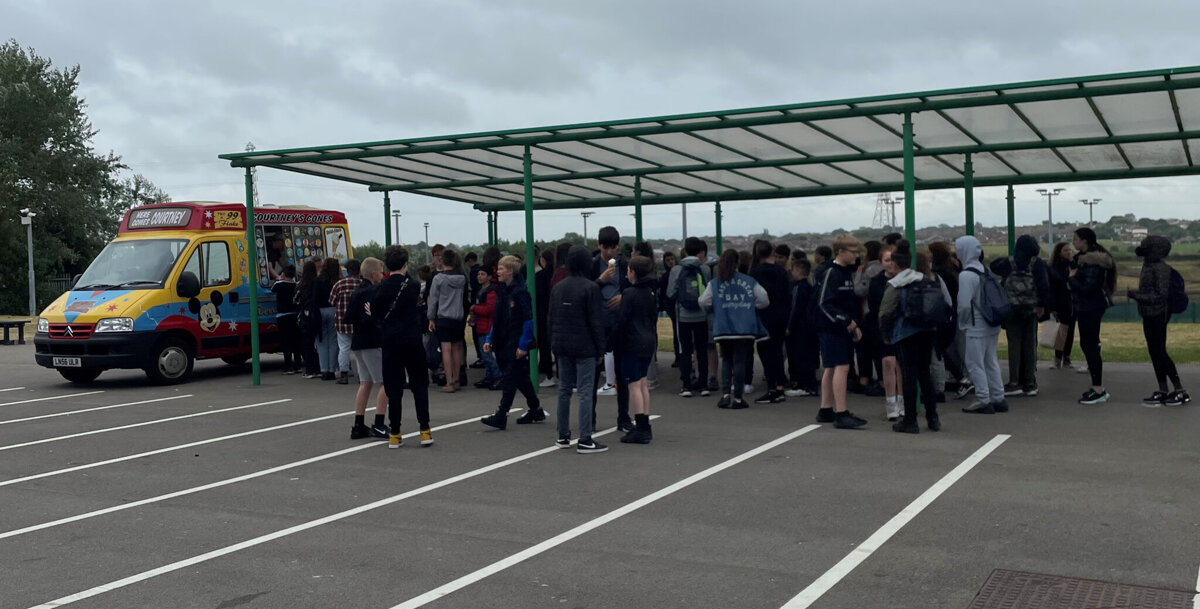 It's been a busy final day here at Aspire, inbetween the regular lessons there was respite for those students who had achieved a very high standard of discipline this year and were rewarded with an icecream from Courtney's Cones.

Sorry Mr Brown - icecreams are for the students only!
Meanwhile, thirteen students across the whole school who had achieved 2,500 achievement points or more purchased the reward of the Battle Station mobile gaming bus - for two hours two groups got to play online on the latest games consoles.

Let the games begin
You can find out more about Courtney's Cones on his Twitter feed - @CourtneysCones, and the Battle Station on their website at www.battlestationgaming.co.uk