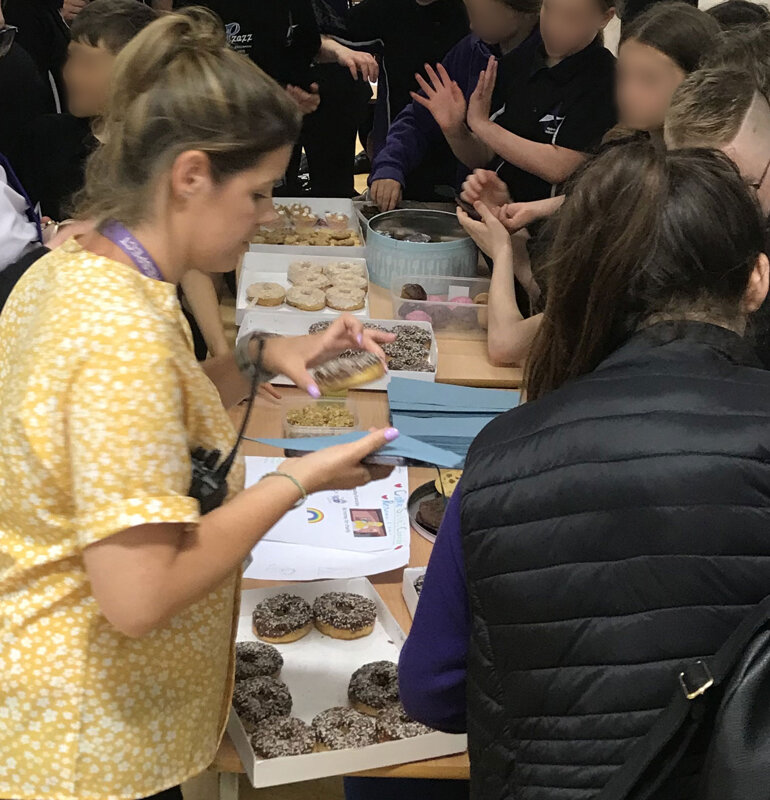 Year 7 Enterprise Week has been an extremely busy time seeing our Year 7 students and their form tutors organising events and designing items to sell over the past few weeks.
7T designed a quiz aimed at students in Y7-10
7O designed and made bracelets for sale
7A are our bakers and had a Great Big Bake Sale
7S had a Guess the amount of sweets in a jar event
7P held 7P's Got Talent Show inviting all Year 7 students along on Wednesday, Period 5, for an afternoon of fun; there was no fixed entry fee but donations were greatly received
7I held Sponge The Teacher - teachers were put in stocks, but students could only throw sponges at them if they answered an educational question first!
7R designed bookmarks for sale
Not only did these events give our students an insight into business and developing their employability skills, but they also helped support families and children in our own community as all funds raised from these events were donated to the following charities that mean a lot to the Year 7s:
Sign Hi Say Hi! (Fylde, Wyre and Blackpool Deaf Children's Society) - find out more at www.signhisayhi.org.uk
Cancer Research UK - find out more at www.cancerresearchuk.org

Some of the staff involved in Sponge The Teacher - with some looking like they enjoyed it more than others!
We are pleased to announce that, as a cohort, Year 7 raised over £420!
A special thank you must go to Blackpool Sea Cadets and Memory Makers UK for kindly allowing us the use of their stocks and soak board.