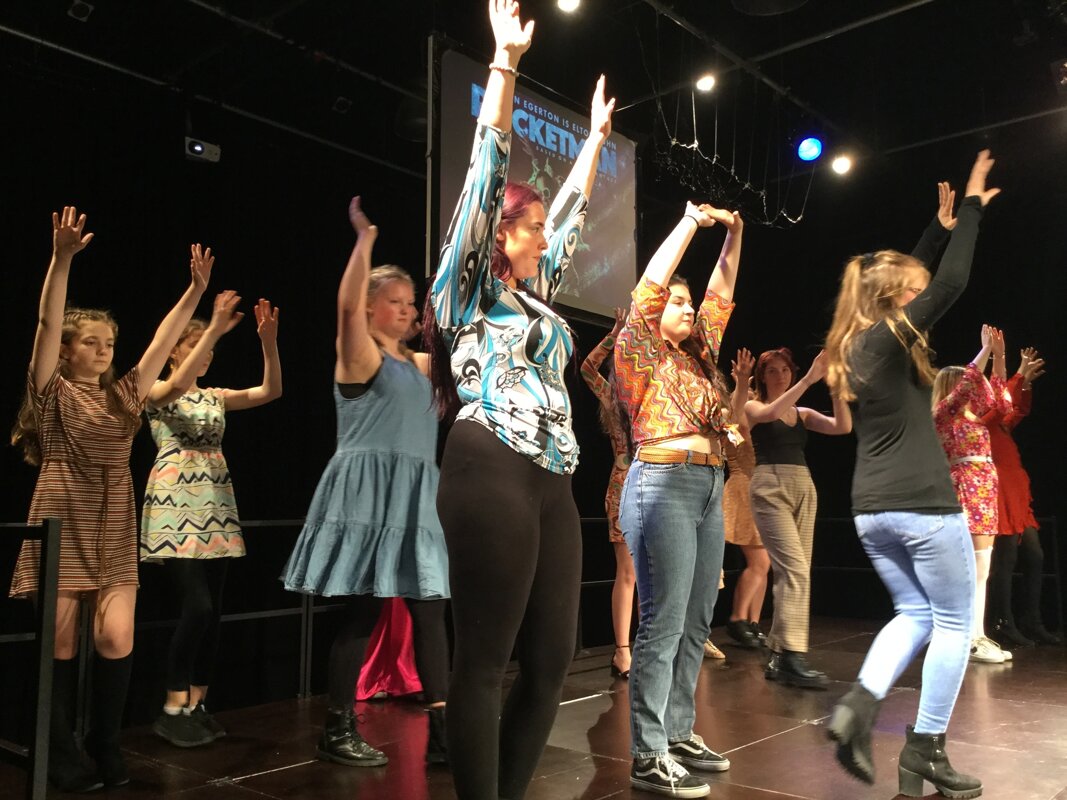 On Wednesday 13th and Thursday 14th July, Pzazz, Aspire Academy's Performing Arts Company, performed Glow, their Summer Show. It's been a difficult year to pick up routines after Covid affected Performing Arts in so many ways, but the students who took part worked very hard and performed the most amazing show to packed audiences.
The show was a celebration of stage and screen musicals including Mary Poppins and Mary Poppins Returns, Shrek, Pirates of the Caribbean, In the Heights, Aladdin, Tick Tick Boom, Waitress, Chicago, Rocketman and Dear Evan Hansen. There was also a performance of Shakespeare's Much Ado about Nothing. Miss Bamber had taken many of our students to the Grand Theatre to perform this piece therefore we wanted to celebrate its success.
All students sung, danced and acted in the show which also included Afonso on clarinet and Harley on tenor horn. They all thoroughly enjoyed the experience and can't wait for their next project. All participants received a certificate, a bag of sweet treats and 20 achievement points. Miss Mackay, Head of Performing Arts said: "The show has been uplifting for our students. It's been amazing to perform to a packed out audience with no restrictions. It was also a lovely way to say goodbye to our dedicated Year 11s in Pzazz, who were eager to take part even though they left school a few weeks ago. Everyone had smiles on their faces and lots of enthusiasm. What an amazing way to finish the year."
You can see more photos in our gallery by clicking here.