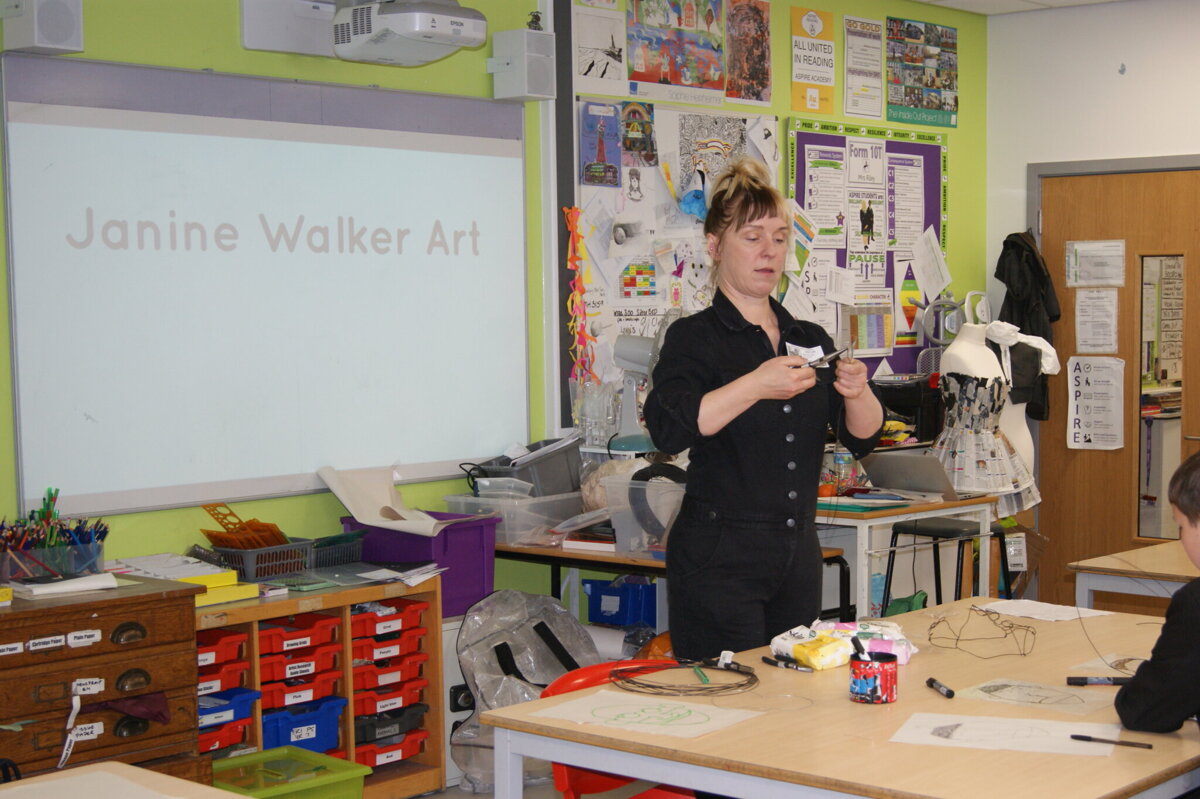 The Literacy Trust recently organised two workshops for Aspire Academy to coincide with Mental Health Awareness Week: an author visit and a creative arts workshop, both focussing on mental health.
Thursday saw author Ros Roberts join Year 8 classes to look at her book Every Cloud, a humorous and heartfelt story of new friends, fresh starts and silver linings.
On Friday artist Janine Walker worked with students creating pieces of artwork around the theme of mental health, helping them learn some of the techniques and skills involved to create stunning pieces.
The workshops allowed the students to interpret mental health however they wanted to - good, bad, personal to themselves, society and expectations, references in pop culture, etc., which gave rise to some interesting discussions with the author and artist and ultimately the work the students produced.