Home

/

Children's Mental Health Week
Children's Mental Health Week
1 February 2021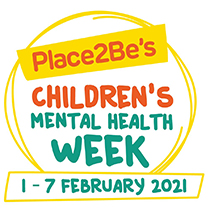 From today until the 7th of February it is Children's Mental Health Week shining a spotlight on the importance of children and young people's mental health and wellbeing.
This year's theme is Express Yourself encouraging children and adults to explore the different ways we can express ourselves, and the creative ways that we can share our feelings, our thoughts and our ideas.
As part of this Mrs Gregory has circulated the below information and is hoping that Aspire students, parents and staff get involved. If you do Express Yourself why not email Mrs Gregory at pshe@aspire.fcat.org.uk and let her know - she would love to see any videos, audio recordings or photos of you showing who you are! Or you can contact her on Twitter @AspirePshe using the #ChildrensMentalHealthWeek.
Children's Mental Health Week