Home

/

Chinese Club new videos
Chinese Club new videos
17 June 2020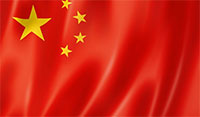 For anyone else interested in learning about Chinese language, food and culture…
The Chinese teachers from Anchorsholme Academy have updated their series of video classes with a variety of new videos of various activities that cater for different interests for children and their parents.
Besides the regular cooking class videos uploaded every Monday, there will be a video about interesting paper craft work or traditional stories behind famous Chinese dishes every Wednesday. There are already videos about paper-cutting butterflies and paper-folding of ancient Chinese official hats that you can watch by clicking this link: https://www.anchorsholme.co.uk/25603.
Why not get involved?
Here is a link to the first video class: https://www.anchorsholme.co.uk/24772. Don't forget that there are updates on Monday and Wednesday every week.
Click the following link https://www.anchorsholme.co.uk/our-blogs/mandarin for continuous updates.