Home

/

Academy seal of approval!
Academy seal of approval!
18 January 2017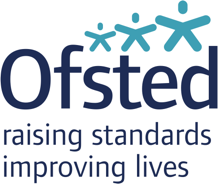 Academy seal of approval

I am delighted to report that Blackpool Aspire Academy has been given a seal of approval from Ofsted following their recent visit to the academy.
Inspectors spent two days at Aspire in the run up to Christmas, observing lessons, meeting staff, students and Governors, and gathering feedback from a broad range of partners, including parents. Overall, Ofsted judged that the school, which was created two years ago following the merger of two "Inadequate" High Schools, had progressed to "Requiring Improvement" overall, with a number of "Good" features.
This inspection report is such a boost for everyone associated with Team Aspire, and it clearly recognises how much we have all achieved over such a short period of time. We are now looking forward to developing specific areas in order to give our students the fantastic start in life that they and their families deserve.
I would like to take this opportunity to thank students, staff, parents, carers and Governors and friends of the school for their invaluable contribution to this extremely pleasing outcome.
Lisa Shuttleworth-Brown
Principal