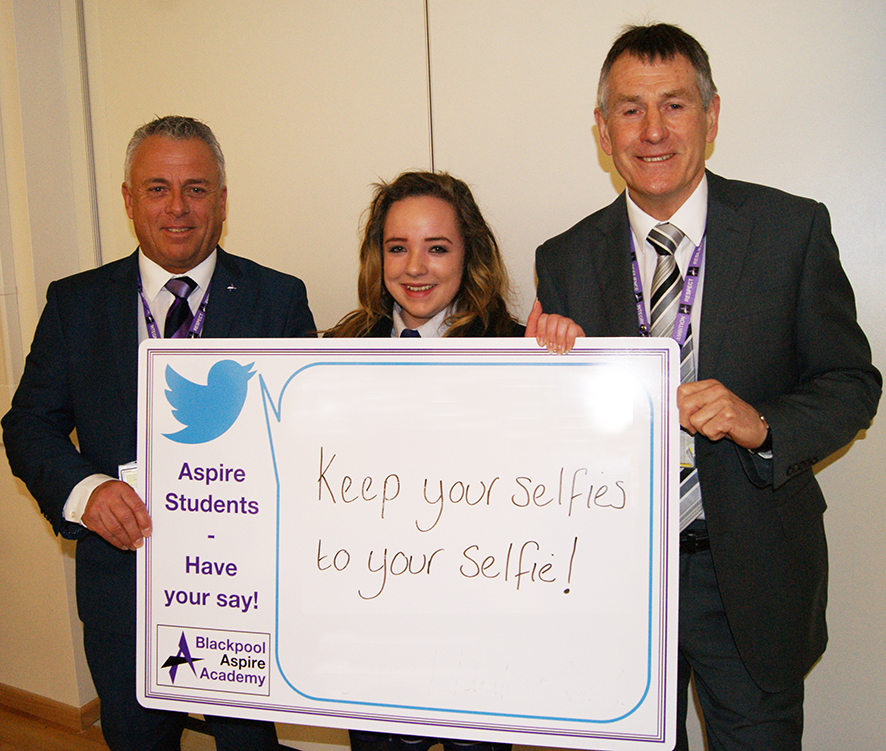 In the run up to Safer Internet Day 2016, which took place on February 9th, we ran a competition to see who could come up with the best slogan for a Twitter Tweet.
There were many entries to choose from both students and staff, but eventually the winner was Year 9 Eyaner's entry:
Keep your selfies to your selfie!
She was presented with £30 in gift vouchers by Mr Topping and Mr Simkins, pictured above with her winning entry.
Runners up were as follows:
Safety is not a gadget but a state of mind – Luke (Yr11)
Don't put on screen what shouldn't be seen! – Mr Aspin (IT Technician)
Block it to stop it! – Robert (Yr7)
It's not a joke, it's not banter, it ruins lives – Dayne (Yr7)
Well done to you all.
We will be tweeting all these entries on our Twitter feed - why not follow us @blackpoolaspire