Home

/

Letter from Mr Woods
Letter from Mr Woods
7 July 2021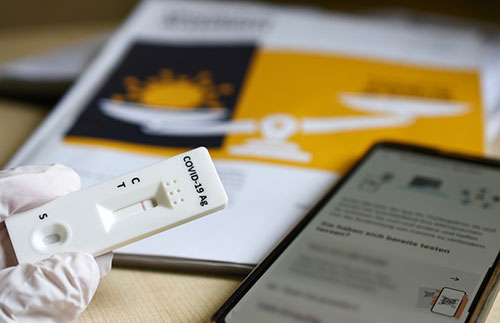 Wednesday, 7th July, 2021
Dear parent/carer,
as you will have seen in the press, the number of cases of COVID-19 are increasing in the local area. This means that there are more positive cases in schools. The knock-on effect is that more and more classroom bubbles are having to be sent home to isolate for 10 days from the last contact. This is having a huge impact on the academic progress and mental wellbeing of these students. Therefore, we must try to keep as many students in school as possible. At Aspire we run very tight protocols with staggered starts/finishes, bubble classes that are taught in the same room, staggered/separate breaks and lunches and the need to wear masks in communal spaces.
When we have a positive case we do a thorough Track and Trace to ascertain all contacts. A close contact is anyone of the following: -
Had face-to-face contact with someone less than a metre away

Been within one metre for one minute or longer without face-to-face contact

Been within 2 metres of someone for more than 15 minutes
The risk of transmission outside is much lower so whilst we look at CCTV footage of outdoor break and lunchtime it is rare that we send a student home as a contact at break and lunch.
We are experiencing quite a number of students that claim to be contacts of positive cases, when in reality they do not meet the above criteria. We are trying to keep as many children in face to face education until the end of the year as it is massively disruptive to their progress if they are deemed to be a close contact when in reality they are not.
It is important that your child continues to take a lateral flow test twice a week. If they are positive please report the result to admin@aspire.fcat.org.uk as soon as possible. If the test is taken at night then it is easier for us to plan for remote learning by receiving the email at that time rather than waiting for school to reopen the next day. Once we have notification of the positive LFT result we will contact you to discuss the result. We will then take appropriate action. Your child must then take a PCR test to confirm whether they are positive or not. Again, this result should be communicated to us straight away.
Unfortunately, we have had some attempts by families to fabricate evidence of both positive and negative results, which has resulted in some students having to isolate unnecessarily or return to school prematurely. This is totally unacceptable as it not only compromises the progress of the students effected but also the health of all our children and staff. Any instances of this sort of behaviour will be reported to Public Health England.
We are nearly at the summer holidays when we can all have a well-deserved rest but until then attendance to school on time is vital. Every minute of every lesson counts. Some students have fallen behind due to poor engagement during the lockdowns and we want to maximise every opportunity to support improved progress.
We will not be authorising any absences for children to isolate prior to the holidays due to the reasons listed above.
Kind regards,
Mr J Woods
Headteacher