Home

/

STEM talks extended through May
STEM talks extended through May
4 May 2021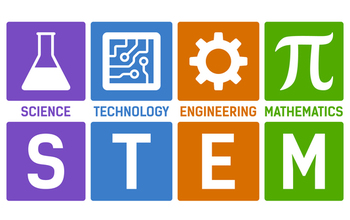 Following two very interesting and informative sessions with Colchester zoo, our calendar of regular STEM career talks for Year 7 has been extended with a further four sessions running throughout the month of May, aiming to create opportunities for the students to meet real-world professionals in Science, Technology, Engineering and Mathematics and to talk about their work, how best to achieve the qualifications needed and to also learn new skills.
Wednesday, 6th May: Jennifer Lang, Roche Pharmaceuticals
Roche industries combine the research and development of medicine with the diagnostics and management of diseases. The team will explain their day to day work, their research and the options the students could have, should they wish to choose this career path later on.

Wednesday, 12th May: Penny Hemingway, Royal Preston Hospital
The Biomedical sciences research team and doctorates from the Royal Preston Hospital have kindly agreed to spend an hour discussing their career paths to our students.
As biomedical scientists, the team carries out a range of laboratory and scientific tests on tissue samples and fluids to help clinicians diagnose and treat diseases. Their work is extremely important to many hospital departments, such as operating theatres and A&E. For example, they may work on medical conditions such as cancer, diabetes or AIDS, screen for and monitor a range of diseases, or carry out tests for emergency blood transfusions.

Wednesday, 19th May: Michael Farrer, Loss adjuster and airplane pilot.
As a loss adjuster, Michael is appointed by an insurance company to investigate a complex or contentious claim on their behalf. Loss adjusters are responsible for establishing the cause of a loss and to determine whether it is covered by an insurance policy. They will therefore visit the site of the loss in order to gather evidence and assess damage. They use forensic sciences to work out the details of incidents/accidents.
Michael will be discussing career paths in forensic science. He has agreed to try and fit in another afternoon on his second role as an airplane pilot at a later date.

Wednesday, 26th May: Tara Flight, University of Hertfordshire - University Hospital
Tara works as a senior radiographer and lecturer at the University. As she struggled to get any information about the role of radiographers in the health industry, she is very keen to talk to our students about the role of X-rays, CT (computed tomography) scans, MRI (magnetic resonance imaging) scans and other medical images to assist clinical radiologists and other doctors diagnose, monitor or treat a patient's injury or illness.
All sessions will run from 2.30pm to 3.30pm in B14 with a maximum of 25 students per session.