Home

/

The future is cashless!
The future is cashless!
30 September 2020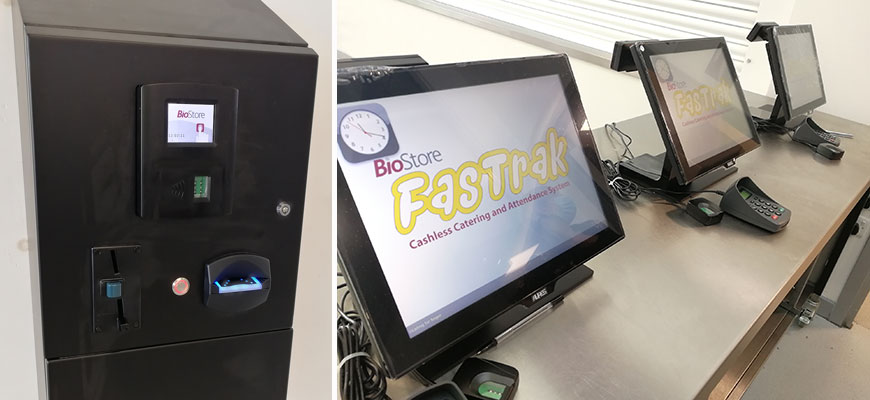 And it's already here at Aspire!
Cashless solutions are becoming more widespread in society and by switching to a cashless catering system we have made getting lunch quicker and simpler for students here at Aspire.
"The new system is so much faster than what we had installed previously," said Unit Catering Manager, Mrs Doyle, "we're really pleased with how it works."
The system from Biostore FasTrak was scheduled to be installed during the summer break, but the pandemic responsible for so much disruption this year, pushed installation back a few weeks and so was installed outside of school hours at the start of term.
Replacing the ageing tills and cash machines with new equipment, pictured above, has allowed the introduction of fingerprint readers for payment, which will be launched in the near future.
"Within no time we have switched over to a new system, all my staff are trained on the new tills and, I'm glad to say, it's business as usual!" added Mrs Doyle.