Home

/

Free access to books during school closures
Free access to books during school closures
1 May 2020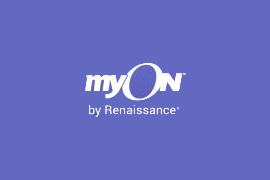 Schools may be closing, but reading doesn't have to stop!
To help support teachers, students and parents 'Keep the UK nation's students reading', Renaissance, who are an online company providing cloud-based assessment, teaching and learning programmes, are offering access to over 7,000 digital books through their online platform called myON and safe, daily news with myON News.
This fantastic resourse can be accessed completely free of charge during the COVID-19 crisis by visiting https://readon.myon.co.uk/library/browse.html or clicking on the image below.
This link can also be found on each year group's home learning web page by clicking the links below and scrolling to the bottom of that page: