Football trials
23 September 2016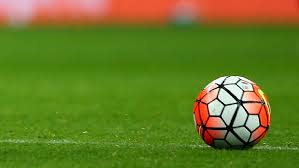 Year 7 trials
Last night our first Year 7 school team trials was a huge success with 48, including 14 girls, turning up for a place on the school team this year. Each student gave it their all throughout the hour and a half session proving themselves to be worthy of a place to represent the school in the upcoming fixture on Thursday, 29th September, 2016 against Unity and South Shore Academy. The school team will be decided on Monday, 26th September picked by Mr Errington, who will be overseeing the Year 7 team throughout the year.
Students played in three 15 minute games in which they were given the chance to impress with their attitude and attributes. Certain students were then asked to stay behind for an extra 10 minutes to play in a final game to fight for a place for the first fixture of the year.
Blackpool, Fylde and Wyre District Schools Football Association Trails
This year will be the first year that Aspire Academy will be sending pupils to the town team trials hosted at AKS Lytham this Saturday, 24th September.
Five Aspire Academy students chosen by Mr Errington will represent the school trying to impress to be picked to represent Blackpool and Fylde Borough for this upcoming season. If successful, players will be called back next month to be part of a 16-man squad of the best players from the Fylde Coast, to play in fixtures against other district sides from Lancashire, Greater Manchester, and Merseyside. Current professional footballers who are playing today have once featured in this side over the years. The selected players are closely watched by scouts from professional clubs during each fixture.
Our students are:
L. Sinclair
K. Oliver-Willis
T. Davies-Hall
R. Kay
L. Verren
M.Barnes

Blackpool Aspire Academy would like to wish our boys the best of luck and hope they come back from the trial on Saturday successful.
Tags: football