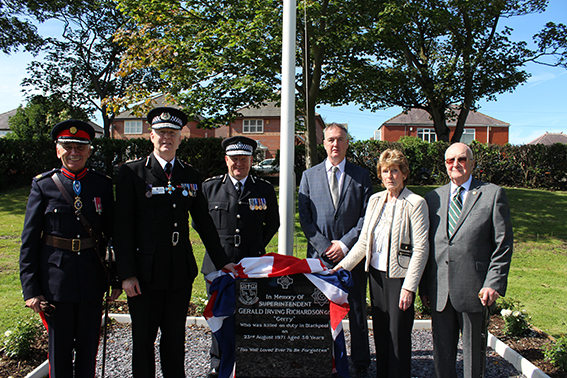 We held our memorial garden dedication ceremony in memory of Superintendent Gerry Richardson G.C. and Blackpool Grammar School for Boys, the Collegiate Girls' School, and Collegiate Comprehensive School.
In attendance were representatives from the police, the old schools, civic dignitaries, and friends who enjoyed music from the Salvation Army and words of dedication from invited speakers.
Our guests also enjoyed the sunshine and refreshments in our building afterwards, sharing memories of the old schools and how the GR Memorial Trust is helping local young people.