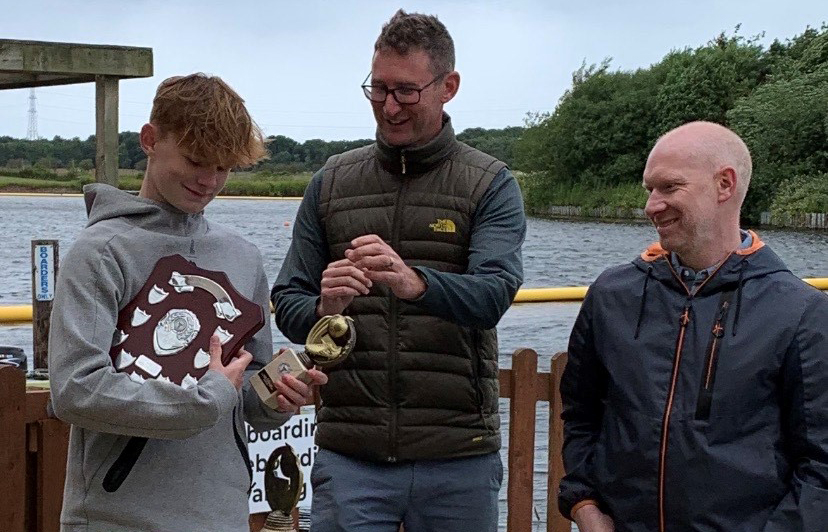 Congratulations to Jenson in Year 10 who received the Players' Player of the Year award at the weekend.
Jenson, who plays football for Bispham Juniors Football Federation (BJFF) Predators Under 15s on Sundays, was enjoying the end of season presentation party at Blackpool Wake Park on Saturday when the award came as a nice surprise.
The Predators have had a tough season this year and although mainly playing at right back, Jenson has found himself placed in other positions as the go-to utility man for the team earning him the respect of his peers; the Players' Player award is not intended as recognition of the best player, but as an award for the best team player as voted by their fellow players.
Pictured above is Jenson receiving his award from coaches Richard Spencer and Wayne Morris.