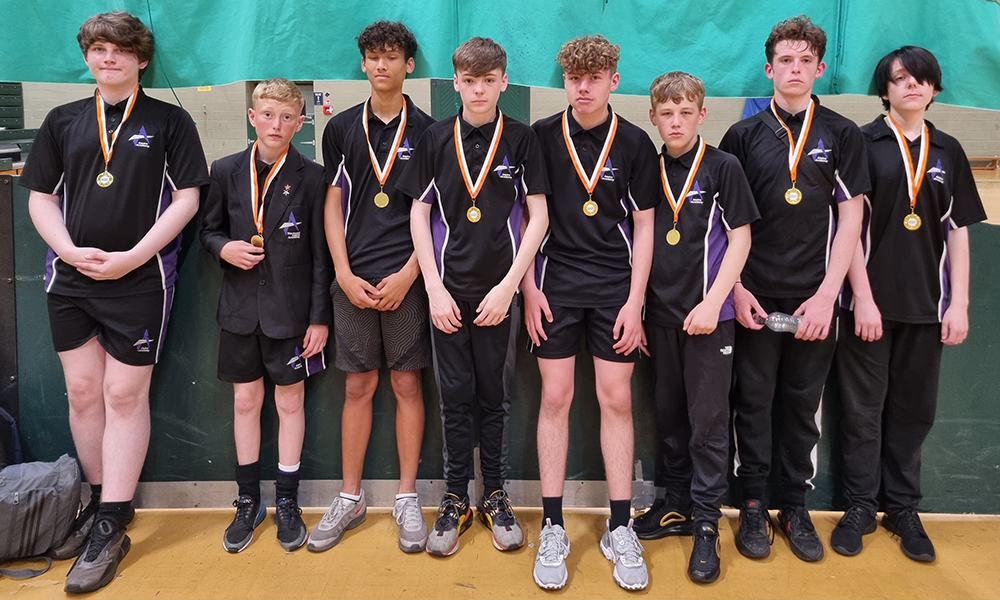 Congratulations to Aspire's Year 9 and 10 mixed group who represented the academy at Dodgeball in the Blackpool Youth Games, the annual event that regularly attracts almost 3,000 participants from all schools across Blackpool.
The week-long sporting extravaganza is a fantastic opportunity for all students of all ages and abilities to take part in a variety of sporting events from table tennis to tri-golf.
Pictured above is part of the exhausted team displaying their winning medals: George (Year 10), Tyler (Year 9), Josh (Year 10), Jake (Year 10), Mason (Year 10), Oscar (Year 9), Taylor (Year 10), and Harrison (Year 10). Other team members in attendance, but not pictured, were Kaamil (Year 7), Toby (Year 7), Morgan (Year 8), Luke (Year 8), Daniel (Year 8), Stass (Year 8), Mauricio (Year 8), and Praise (Year 8).
Mr Brown, who accompanied the team, said of the students: "They were awesome at organising themselves, sorting out their substitutions and game tactics, a great example to others and a credit to the school."