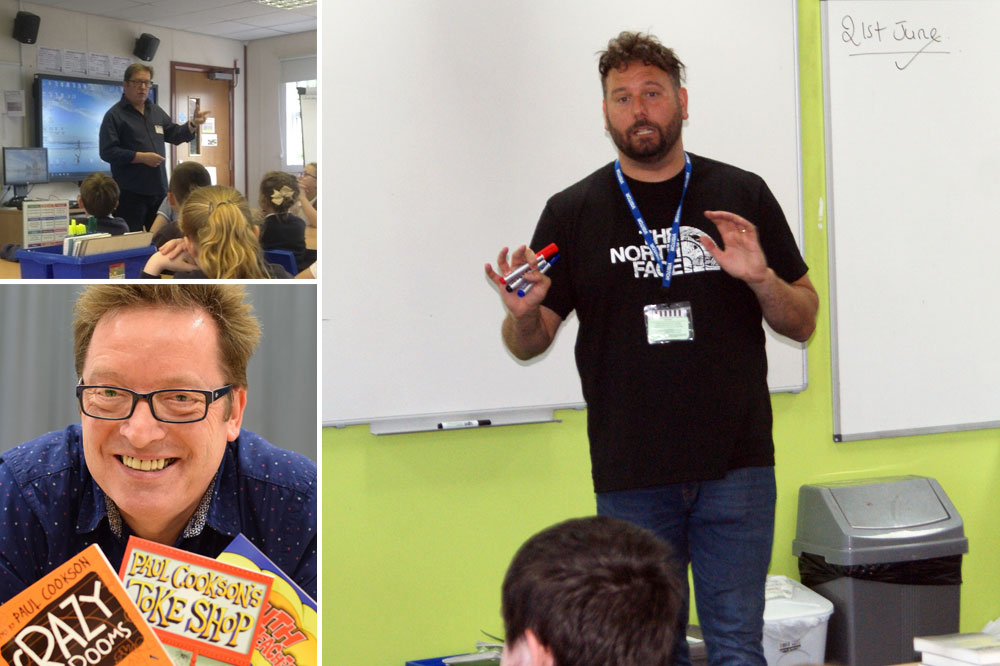 Tuesday and today saw our students engage with visits from two professionals who make a living out of writing, linking in with Aspire and the FCAT approach to the promotion of literacy within our schools.
Nathan Parker, who has visited us before, is a local author from Blackpool and encourages students to see the value of reading and writing, how he has made career out of it and met a wide range of people because of it.
Paul Cookson again has made a living out of poetry. He writes about everyday things such as football and is the poet in residence for the National Football Museum.
Both are inspirational speakers and delivered their messages to several classes across all the year groups for the Literacy cause and we will continue to work with them in the future.