Home

/

Maricia wins Pop Idol 2021
Maricia wins Pop Idol 2021
16 July 2021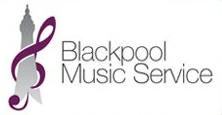 This year's Blackpool Music Service Pop Idol Competition was, like all musical performances during the pandemic, virtual. Year 11 Maricia represented Aspire Academy; with a beautiful, expressive voice, she was a natural choice to be entered.
Maricia decided to perform Keane's original version of Somewhere only we know, but unfortunately, during the period when she was going to record it, Year 11 had to go back into lockdown. Maricia, however, managed to record the song herself while she was at home and uploaded it just in time for her entry to be considered.
And it was certainly worth the effort - Maricia won the secondary school category. Over the moon, she has been awarded a lovely trophy, medal and certificate.
Talking yesterday, Miss Mackay said, "What a fantastic way to finish her years at Aspire. We're all really proud of Maricia."