Home

/

ePlatform launches at Aspire
ePlatform launches at Aspire
13 July 2021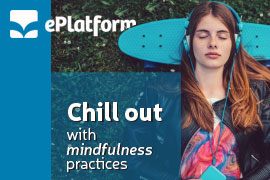 The world is changing quickly and so is our teaching of reading; we are working hard in school to ensure that our students are given every opportunity to read and enjoy books, so we are pleased to announce that Aspire Academy has invested in an online digital library called ePlatform.
Knowing how much time children spend online and using technology the English Department decided to use this as an opportunity to improve their reading skills. Our students now have access to an online library that will allow them to borrow ebooks that can be read online using a computer, phone or tablet. In addition to this the ePlatform has over 900 Audiobooks, so we can encourage students who prefer to listen.
The beauty of this system is that it is so easy to use and yet has advanced features that include the ability to make annotations, look-up words and save bookmarks. eBooks can be easily borrowed and are returned automatically. You can read them anywhere and there are also Apps available for both iOS and Android devices for reading on the move.
If you are a parent or carer please encourage your child to use this exciting new resource that is completely free to Aspire students and with so many brilliant titles to choose from there's no excuse not to read!
You'll find a link to our new ePlatform digital library on the Students page, by clicking here or the images above.