Aspire Attendance
10 September 2021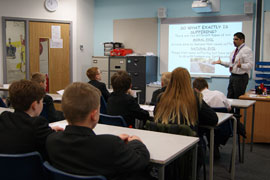 Dear parent/carer,
good attendance is vital in ensuring excellent progress whilst in school.
Please click the link below to view a presentation on how we are passing this message onto your child during their morning registration.
If you have any further questions regarding how we monitor attendance at Aspire, then please do not hesitate to contact the school.
Raise your Attendance presentation: https://bit.ly/2Vw32mz
You can also view the Raise your Attendance on our website at https://www.blackpoolaspireacademy.co.uk/information